Saturday, 28 February, 2015, 07:57 AM -
Not TFTD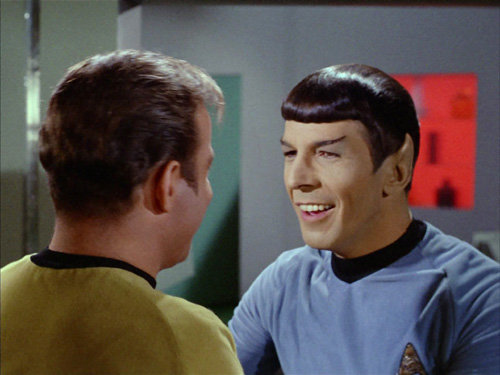 There are some people that are part of your life just because they were famous as you grew up. They provided happy memories of sitting with family and friends watching TV, listening to records, or even being on the cover of a cherished book given to you as a present. They've always been there and you just assume they always will be.
You don't know these people personally, so it comes as a surprise when their passing makes you feel so sad. It feels like a little part of yourself has passed away with them. As one commenter put it
"The shining lights that were my childhood heroes are slowly blinking out one by one."
I felt that way about Pavarotti,
Patrick Moore
, and now today, about Leonard Nimoy. My fascination with Spock didn't quite extend as far as
Sheldon Cooper in the Big Bang Theory
and I have to admit
his singing wasn't really my thing
, but every few years Leonard Nimoy would pop up to reprise his roll as Mr. Spock and I knew that the world hadn't quite fallen apart yet.
Goodbye Leonard Nimoy and thank you for those memories. I'm sure I won't be the only one watching some favourite episodes of Star Trek tonight.
| 1 | 2 | 3 | 4 | 5 | 6 | 7 | 8 | 9 | 10 |
Next>
Last>>