Monday, 20 May, 2013, 08:09 AM -
Fraser
Rating
3 out of 5 (Fairly platitudinous)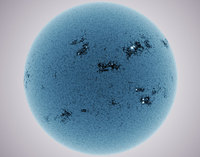 Happy Day After Pentecost everyone! It's also the day after the end of a Big Jewish Feast too, so happy that as well! Pentecost comes shortly after Ascension, the feast we don't like to talk about.
The Jewish feast is based on the Old Tasty mint. Pentecost is based on the New Tasty mint, where the particularly invisible third of the Invisible Magic Friend came down upon the disciples. Filled with the spirit, they started talking gibberish. Some say this was the birth of the Church and it's been talking gibberish ever since.
My own church in South London was filled with people from all over the world, largely because the British don't go to church any more. That, after all is what Christianity is all about: imposing itself on all the races and nations conquered by Europeans.
Ein god, ein faith, ein people.
Listen
| 1 | 2 | 3 | 4 | 5 | 6 | 7 | 8 | 9 | 10 |
Next>
Last>>