Rating
3 out of 5 (Fairly platitudinous)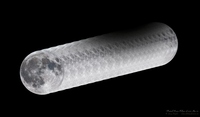 Ingrid Loyau-Kennett
calmly got off her bus to see if she could administer first aid. Ingrid Loyau-Kennett was calm, brave and resourceful. Most of us are not calm, brave and resourceful. Most people are like me, panicky, cowardly and clueless.
This reminds me of Jesus and Kipling and
Gerard Manley Hopkins
and many other things I have read and thought about in my long career as Lord Professor Bishop Baron. It reminds me of the Lord's Prayer,
the poem "If"
, and
Deep Down Things
.
I wonder, in my hypothetical academic way, what it must be like to take a journey on an omnibus. Does one regularly encounter scenes of extreme violence from the window? Would I cower in my seat as I witnessed such horror, or would I have the courage to recite 19th century English poetry?
Let us pray that the Invisible Magic Friend does not put us to the test, that we might have to live as ordinary folk who are not Lord Professor Bishop Barons.
Listen
| 1 | 2 | 3 | 4 | 5 | 6 | 7 | 8 | 9 | 10 |
Next>
Last>>