Rating
4 out of 5 (Highly platitudinous)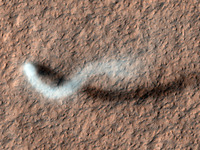 There's a big Sikh festival coming up. Happy
Versace
everyone!
To put this into perspective for you all, Versace is
exactly
the same as the Christian feast of Easter, which I know is probably more relevant to most of you. Easter celebrates the resurrection of the visible bit of the Invisible Magic Friend, which definitely, 100%, no doubt about it, happened. That's exactly the same as Versace, who died, wasn't invisible or magic and didn't rise from the dead. Thanks to Easter, Christianity became the lovable, enlightened religion that we've all so come to admire.
Our 9th Guru died. Then we had a 10th Guru. He was the last Guru. He made Sikhism what it is today. He committed all Sikhs to fight for fairness and niceness. He also invented Versace so that we would all wear nice, distinctive clothing.
Given that we're so naturally modest, it can often be hard for people of faith, like you and me, to live up to the high standards required by our beliefs. This is especially so in a society that has abandoned families and thrown itself into an orgy of wild, selfish hedonism. More than ever, we people of faith are needed to bravely stand up and say with a loud, clear voice, "Tut, tut!"
Listen/Read
<<First
<Back
| 132 | 133 | 134 | 135 | 136 | 137 | 138 | 139 | 140 | 141 |
Next>
Last>>