Sunday, 20 November, 2011, 05:41 AM -
Not TFTD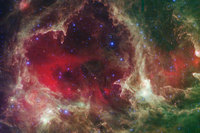 Alright, as protests go it's probably not right up there at the top of most people's priorities, but if you feel like letting off a little bit of steam today, there's a
petition to close
the UK's embassy to the Vatican (or the Holy See, or whatever it's an embassy to). Last time I checked, the petition only had 261 signatures, so don't hold your breath about it becoming a nationwide movement.
Earlier this month, Ireland closed it's Vatican embassy,
much to the annoyance
of the Catholic hierarchy. (The Cardinal Brady who is so 'profoundly disappointed' by the cost-cutting move is the same Cardinal Brady who made vulnerable children swear a solemn oath never to reveal they had been sexually abused by a Catholic priest. He said he
would resign
if he was ever discovered to have done anything that endangered children but in the end, decided not to. Unfortunately the Vatican can't sack Cardinal Brady, you need to do something really awful, like suggesting
priests by allowed to get married
to incur the wrath of Rome.)
Ireland said having two embassies in Rome was a luxury that it could no longer afford and that the Vatican one was basically a waste of money. Apparently the Vatican gets into quite a huff when countries try to present their Italian ambassadors as their Vatican ambassador, which would seem to be reason enough to do it.
While we're talking about the Catholic Church (and by "we" I do of course mean "you" ), Protect the Pope continues to provide a never ending source of vital information. Did you know, for example, that in addition to the various experiments being carried by the International Space Station, there is also an
icon of the Virgin Mary
in orbit above our heads at this very moment.
Now in answer to Russell and his disciple Dawkins[*] we can say there's no invisible teapot in orbit around the Sun but there is a beautiful icon of the Mother of God,who once lived on our planet 2,000 years ago,and who reigns in heaven since her Assumption.

When the night skies are clear it's possible to see the ISS moving fast from one horizon to the other. Now when we look up and see it we can offer up a prayer of thanks to Mary,the Mother of God,God who created the stars and planet on which we stand.
There you go,
Russell's teapot
definitely doesn't exist, but the Virgin Mary in Heaven definitely does. The author of that blog likes to tell people that
you really do need to do a basic course in philosophy if you want to engage in some of these debates
.
Maybe someone could pray to Mary and ask her whether neutrinos really can travel
faster than light
? After all, Catholic revelation is so much more reliable than mere evidence.
p.s. Happy
Interfaith Week
everyone! I wonder if anyone will mention it on TFTD?
[
*
Actually, I wouldn't mind being accredited as a disciple of Bertrand Russell.]
<<First
<Back
| 147 | 148 | 149 | 150 | 151 | 152 | 153 | 154 | 155 | 156 |
Next>
Last>>