Rating
2 out of 5 (A little platitudinous)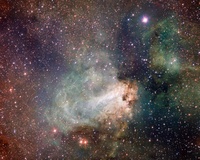 What are we going to do with all these old people? Oh, we might laugh and joke about old age, but being old is no laughing matter. There are all the aches and pains as well as the inability to remember where you put your left slipper. You could end up in a
care home
, or being visited by countless strangers to help you at home.
Some people are going on
strike today over pensions
. Some of you will support the strikers, some will not. I'm not going to say which group I fall into, you'll just have to guess, but it all goes to show how terrible growing old is.
The
Dilnot report
is going to sort it all out. He'll come up with a formula that will make everybody happy about being old. So don't worry that you have trouble bending over, sitting down, standing up, going to the toilet, stopping going to the toilet, remembering who people are, remembering who you are, seeing, hearing or thinking. No matter how miserable, painful and grotty, and just generally awful and horrid, being old is, the Invisible Magic Friend will still be looking on and, as always, doing bugger all about it.
Listen/Read
<<First
<Back
| 162 | 163 | 164 | 165 | 166 | 167 | 168 | 169 | 170 | 171 |
Next>
Last>>