Rating
4 out of 5 (Highly platitudinous)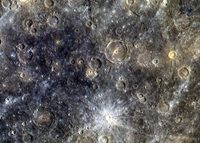 The
Dalai Lama walks into a pizza shop
and asks, "Can you make me one with everything?"
NO!
No, no, no, No, NO! That wasn't Thought For The Day!
This
is Thought For The Day.
Who's got the biggest statue of Jesus? Is it in
Peru
? Or is it in
Rio
, shown here tastefully lit up in the colours of the Brazilian football team? Or is it in
Bolivia
or even
Poland
?
All this showing off to see who's got the biggest Christ, isn't real Christianity. Real Christianity, true Christianity, my Christianity, is about being humble. We Christians are some of the humblest people there are. When it comes to humbleness, nobody can out-humble a Christian. And we're so modest about it too.
Jesus was the humblest of all. "I'm God," he would say in his very humble way, and he proved it by rising from the dead and then going up into the sky on a cloud, making the real Jesus by far the tallest Jesus seen so far.
Listen/Read

8 comments
( 792 views ) |
permalink
|





( 3 / 463 )
<<First
<Back
| 163 | 164 | 165 | 166 | 167 | 168 | 169 | 170 | 171 | 172 |
Next>
Last>>