Devastatingly Reverend Lord Professor Bishop Baron Reverend Lord Richard Harries, Baron Pentregarth, Gresham Professor of Divinity, Baron, Bishop, Professor, Lord...
Rating
4 out of 5 (Highly platitudinous)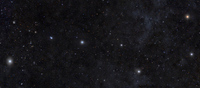 I saw a young man the other day with a toolbox and an absolutely massive spirit level, of which he was justly proud. I had to admire such a long, straight tool. Compared to my own, somewhat less impressive tool, his was indeed very desirable. I couldn't help wondering what feats he had achieved with such a tool, the many customers satisfied by this young carpenter's strenuous erections.
Stanley Spencer painted a picture of
Christ carrying his cross
, surrounded by carpenters carrying ladders. Christ was a carpenter too, like the other carpenters carrying their ladders, the tools of their trade. Christ's cross was his tool, long and hard like the young man's tool, which he used to proudly save us all from being condemned by him.
But not everyone has a useful trade like a carpenter, or a bishop, or a messiah. Some people don't have any trade or useful employment of any kind. This does not mean that their tools lie unused. Many unemployed or retired people use their tools freely, to the delight of others. As Philip Larkin once said, as soon as you arise in the morning, reach straight for your tool. Saint Paul was quite explicit too, make your tool available to all.
The carpenter's erections, no matter how proud, are merely functional. Using your tool to freely benefit others is an art.
Listen/Read

5 comments
( 652 views ) |
permalink
|





( 3 / 448 )
<<First
<Back
| 162 | 163 | 164 | 165 | 166 | 167 | 168 | 169 | 170 | 171 |
Next>
Last>>