Rating
3 out of 5 (Fairly platitudinous)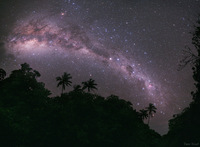 People use emails. To say things. To each other.
MPs use them too.
And other things, like Facebook. To communicate. To say things to people. People like to communicate. Communication didn't just evolve, or anything, to like, communicate, or stuff. It's a gift. From the Invisible Magic Friend. People communicate electronically. And in other ways. Sometimes not electronically. Although there's a lot of it about. Sometimes I meet with people. We talk. We communicate. Not electronically. Although sometimes we do. Some of them have families. Some have careers. Some have families and careers. And they communicate, just like I'm doing now. As a famous person whom you've never heard of said, "Yes."
Er... That's it really.
Yes.
Listen/Read

11 comments
( 666 views ) |
permalink
|





( 3 / 367 )
<<First
<Back
| 152 | 153 | 154 | 155 | 156 | 157 | 158 | 159 | 160 | 161 |
Next>
Last>>