Rating
3 out of 5 (Fairly platitudinous)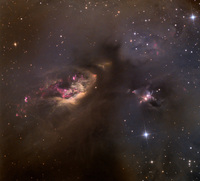 It's one of the pressing problems of our age: what version of the Lord's prayer should we use? Should we forgive trespasses, forgive debts, or forgive sins? It's a tough one, but fear not, that's precisely the sort of vital challenge that Christian theology is willing to take on.
As luck would have it, debts have been in the news lately in the form of
pay day loans
. These are loans that poor people have to take out. Poor people are people who've run out of money. Just at the time when there are more poor people about, the British are becoming
less tolerant
of poor people, with many thinking that the poor just deserve to be poor.
Fortunately we have Christianity. Christianity invented being good to the poor. Judaism, which was a kind of dummy run for proper Christianity, also did some helping of the poor, although mainly their own poor. Christianity decided to help all the poor, which is why we don't have any poor people left today.
The Emperor Julian said so, so I must be right.
Listen/Read

11 comments
( 1145 views ) |
permalink
|





( 3 / 252 )
<<First
<Back
| 145 | 146 | 147 | 148 | 149 | 150 | 151 | 152 | 153 | 154 |
Next>
Last>>