Rating
4 out of 5 (Highly platitudinous)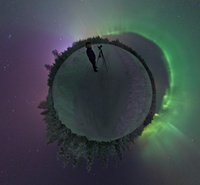 Don't be ashamed to tell everyone how much money you earn. Have a guess how much money I earn. Did you guess right?
Stephen Hester
isn't afraid to tell how much he earns. Who's to say he isn't worth it? His bonus is just a tiny amount of the money he's saved by sacking over 20,000 people. This is a man who earns more in a day than a soldier in Afghanistan earns in a year.
That's
how dangerous running RBS is!
Don't waste your time being envious of people who are much richer than you. Do you really think that a rich person sleeps easier in bed at night than someone worrying how to pay the gas bill? I mean
really
? How much is too much anyway? It's all relative, isn't it?
As I said before, I
haven't actually read
the Big Book of Magic Stuff, but I'm sure it says somewhere not to worry about things like this, to be content with what you have. You don't want to have too little, or too much. People who earn too much have to worry about how to spend their vast excesses of cash. It's a real problem that I don't think poor people properly appreciate.
As long as you have your daily crust of bread, what more could the little listeners of Radio 4 possibly want?
Listen/Read

4 comments
( 1010 views ) |
permalink
|





( 3.1 / 221 )
<<First
<Back
| 140 | 141 | 142 | 143 | 144 | 145 | 146 | 147 | 148 | 149 |
Next>
Last>>