Mona Siddiqui, Professor of Islamic and Inter-Religious Studies, Assistant Principal for Religion and Society, New College on the Mound, University of Edinburgh
Rating
2 out of 5 (A little platitudinous)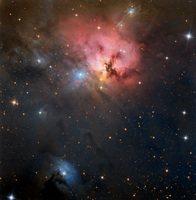 Growing numbers of us are living long enough to suffer from dementia. Those in the next generation are beginning to see that we too might end up as dependants, stripped of our memories and identities. For some,
continued medication
might help, but in the end death awaits us all.
Even though I know that heaven definitely exists and that, as a Professor of Islamic and Inter-Religious Studies, eternal happiness almost certainly awaits me, I'm curiously reluctant to go there. This world is of course fleeting and insignificant, but I do rather hope that in the eternity ahead, I can remember something of who I was here in this trivial, unimportant existence.
Listen/Read

10 comments
( 1202 views ) |
permalink
|





( 3 / 248 )
<<First
<Back
| 135 | 136 | 137 | 138 | 139 | 140 | 141 | 142 | 143 | 144 |
Next>
Last>>