Shaikh Abdal Hakim Murad, Muslim Chaplain Cambridge University (the Shaikh formerly known as Tim Winter)
Rating
5 out of 5 (Extraordinarily platitudinous)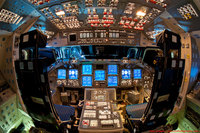 And now for an insight into the headlines from a faith perspective: I've been to Indonesia you know? I visited this really bizarre temple where all sorts of loopy religions were practised as well as the only sensible one.
Britain is only just coming to terms with multi-faith prayer rooms. Blackburn Rovers have commendably turned
one of their toilet blocks
into a multi-faith prayer room. There, at half time, if the Rovers aren't doing too well, devout Methodists and Druids can pop in for a quick prayer to the Invisible Magic Friend.
Other football clubs have not yet been so enlightened, but give it time. Meanwhile multi-faith prayer rooms are appearing everywhere. They are places where people of all faiths come together in
peace and harmony
to worship their own Invisible Magic Friend, or, in the case of particularly wrong religions, friend
s
.
The issue of what decorations, books and other religious paraphernalia should decorate these multi-faith prayer rooms, which welcome people of all faiths - no, honestly, they do - is one that has to be decided by someone. The question is who should decide this? The answer of course is that the correct religion should!
I find this all tremendously encouraging. It just goes to show the fantastic growth of all faiths in this country. Above all it should not simply be taken as a sign that motorway service stations will stop at nothing to try and attract you in to buy some fried chicken and fries.
So if you're driving along the motorway and find you desperately need to stop for a quick trip to the loo, why not make the trip complete with a visit to the multi-faith prayer room. No matter what you're religion, you're sure of a warm welcome from all the devout members of the correct one.
Listen/Read

20 comments
( 831 views ) |
permalink
|





( 3 / 256 )
<<First
<Back
| 131 | 132 | 133 | 134 | 135 | 136 | 137 | 138 | 139 | 140 |
Next>
Last>>