Rating
2 out of 5 (A little platitudinous)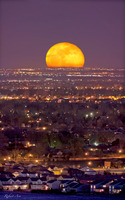 There's a big Buddhist festival coming up. Happy
Buddha Day
everyone!
On Buddha day we celebrate our release from captivity and making our way to the promised land. No, no-no-no-no-no-no-no that's some other religion. On Buddha Day we celebrate the resurrection of our Lord and Savio... No, no-no-no-no-no-no-no that's some other religion too. On Buddha Day we recall the teachings of the 6th Guru who... No, no-no-no-no-no-no-no that's yet another religion.
What is it we celebrate on Buddha Day again? It'll come to me, just give me a moment.
Got it! On Buddha Day we celebrate the Buddha achieving enlightenment. Many artists' impressions of the Buddha show him at the moment where enlightenment is first achieved. There are lots of descriptions of enlightenment, but they're all different, so giving you any of them won't be very enlightening. Whatever it is, it's what all we Buddhists strive for. When the Buddha first got it, he was seen to smile as he looked within himself and said, "Aha! That's enlightenment!" That's what we see on all the artists impressions of the Buddha.
Somehow I need to connect this with a news story. We're celebrating Buddha Day. There are depictions of the Buddha made by artists. Edvard Munch was an artist. He created
The Scream
. It's the exact opposite of someone who has just found enlightenment. That's very enlightening. Someone
with $120m to spare
has just bought one of the painted versions. That's pretty enlightening too.
Learning to appreciate depictions of the Buddha has led me to appreciate art in general. It's all very enlightening really.
Listen/Read

6 comments
( 1052 views ) |
permalink
|





( 3 / 216 )
<<First
<Back
| 130 | 131 | 132 | 133 | 134 | 135 | 136 | 137 | 138 | 139 |
Next>
Last>>