Rating
1 out of 5 (Not platitudinous)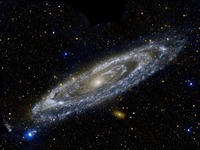 The synagogue in Plymouth is
250 years old
. Like the building itself, the small Jewish community in Plymouth has blended in effortlessly with the surrounding town.
Jews learned to do this from ancient times. Since the enforced exile, when the Jews wept
by the rivers of Babylon
, we have learned to keep our own traditions while blending in and contributing to our host culture.
As anti-immigration parties prosper across Europe minorities should be recognised for the heritage they bring with them, while at the same time adopting all that is best from their hosts.
It's what the Jews of Plymouth have done for 250 years and it works.
Listen/Read

12 comments
( 752 views ) |
permalink
|





( 3 / 207 )
<<First
<Back
| 128 | 129 | 130 | 131 | 132 | 133 | 134 | 135 | 136 | 137 |
Next>
Last>>