Rating
4 out of 5 (Highly platitudinous)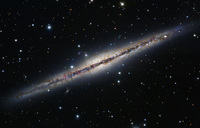 There are lots of amazing people. There are amazingly brave people, amazingly creative people, people with amazingly endurance, amazing talent, amazing amazingness.
There's
Chen Guangcheng
, the blind Chinese human rights activist. He's amazingly brave.
Then there's
Jessica Ennis
, the sportswoman who's amazingly sporty.
Wes Anderson's
amazing too. He's an amazing director.
There's just so many amazing people being amazing at stuff. It's just amazing.
Which brings me neatly onto this weekend. There's a big Christian festival coming up. Happy Pentecost everyone! Shortly after the visible bit of the Invisible Magic Friend went up into space on a cloud, the particularly invisible bit of the Invisible Magic Friend came down as tongues of fire and the apostles were filled with the spirit. The more filled with the spirit they became, the more they started to talk funny. In the end, they were so full of the spirit that some people mistakenly thought they
were drunk
. But they weren't drunk, they were just very full of the spirit.
And in conclusion, this is why people are inspired to do amazing things.
Listen/Read

16 comments
( 1557 views ) |
permalink
|





( 3 / 270 )
<<First
<Back
| 127 | 128 | 129 | 130 | 131 | 132 | 133 | 134 | 135 | 136 |
Next>
Last>>