Rating
3 out of 5 (Fairly platitudinous)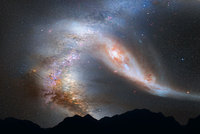 Good morning Sarah, happy holiday to you. Good morning Evan, happy holiday to you. And good morning to you all, happy holiday to you.
I'm off to buy a Jubilee mug. It's the Queen's Diamond Jubilee you know!
Long, long ago, when Edward VII and his charming wife Queen Alexandra were on the throne, granny bought me an Edward and Alexandra mug. Then, when George V and his charming wife Mary were on the throne, mummy bought me a George and Mary mug. Then, when Edward VIII and his charming mistress Mrs. Simpson were nearly on the throne, no one bought Edward and Mrs. Simpson mugs. Then when George VI and his charming wife Elizabeth were on the throne, everyone bought George and Elizabeth mugs. Then when Elizabeth was on the throne and her charming husband Philip wasn't, we all bought Elizabeth and Philip mugs. Then we bought Charles, Prince of Wales mugs, then Silver Jubilee mugs, then Charles and Diana mugs, then Andrew and Fergie mugs, then Golden Jubilee mugs and now it's time to buy a Diamond Jubilee mug.
Isn't the Queen just amazing? Here's a dog joke.
Man buys a dog. His wife says he always buys useless pets. "Not this time," he says and throws a stick into the pond. The dog walks on water to get the stick and walks on water back. "See, said his wife, now you've bought a dog that can't even swim."
God bless you ma'rm!
Listen/Read

3 comments
( 1013 views ) |
permalink
|





( 3 / 240 )
<<First
<Back
| 126 | 127 | 128 | 129 | 130 | 131 | 132 | 133 | 134 | 135 |
Next>
Last>>