Monday, 25 February, 2013, 12:47 PM -
Not TFTD
An illustrious Prince of the Church.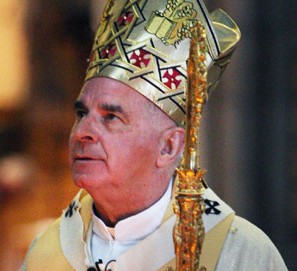 Normally I would find some small sympathy for someone when they're down. For Cardinal Keith O'Brien I'll make an exception. His campaign against gay rights has been nasty, vicious and way beyond the call of duty. The fact that he's allegedly used his power to press his attentions on young men in his charge would make him despicable.
Goodbye and good riddance.
You will not be missed
. May everyone whose life you've ruined make what's left of yours a misery.

10 comments
( 1382 views ) |
permalink
|





( 3 / 212 )
<<First
<Back
| 99 | 100 | 101 | 102 | 103 | 104 | 105 | 106 | 107 | 108 |
Next>
Last>>