Rating
1 out of 5 (Not platitudinous)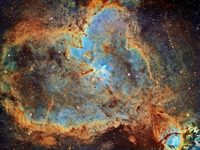 The Roman Catholic Church in Scotland is in crisis following the
disgrace of Cardinal O'Brien
, amid charges of blatant hypocrisy. He has been an outspoken critic of gay marriage describing it as a shameful sign of this country's moral decline, while all the time hiding his own attraction to young men.
Why does the church attract so many gay men who then express such hostility to others who share their sexuality? They have been taught that all gay sex is sinful yet are unable to suppress their desires. They are themselves victims of abuse.
A new Pope could bring real change. The culture of secrecy that seeks to hide all gay relationships and that has led to the abuse of children, has to be swept away. There must be greater openness and compassion when discussing sexuality.
Marriage for all, including priests, allows sexual desire to be expressed within a loving and stable relationship. For those who think otherwise, you must understand that it is the secrecy surrounding gay relationships, reinforcing a sense of shame, that is the source of all this abuse.
It's encouraging that priests now feel able to speak out against a cardinal, although even now some express the fear of what the church might do. Two Popes have now been unwilling to face the reality of all this. It's time for the Catholic Church and my own church, to change.
Listen/Read

27 comments
( 1361 views ) |
permalink
|





( 3 / 195 )
<<First
<Back
| 98 | 99 | 100 | 101 | 102 | 103 | 104 | 105 | 106 | 107 |
Next>
Last>>