Rating
4 out of 5 (Highly platitudinous)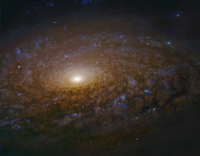 Isn't the King James Bible just fantastic! Even atheists think the King James Bible is just fantastic. It's so just fantastic that it's influenced our entire culture. Eloquent phrases such as
And I will take away mine hand, and thou shalt see my back parts
have drifted effortlessly into the English language.
But it is not just the fantastic beauty of the King James Bible that is so admired. It was written as a translation that everyone could understand. You didn't have to be wealthy or learned, or even a celebrity Christian writer, to read it. Ordinary people, like you, could appreciate its fantastic clarity in passages such as:
For if the truth of God
hath more abounded through my lie unto his glory; why yet am I also judged as a sinner?
"Why indeed?", I hear you ask.
But even its fantastic beauty and fantastic clarity pale into insignificance compared to its fantastic truth. You see every single word of the Big Book of Magic Stuff is true, especially in the King James version.
Take the story of the feeding of the
5,000
(or the feeding of the
4,000
on a bad day, or the feeding of the
100
when there are no messiahs handy). I bet no one's
mentioned that
for a while. A little girl asked, "Is it true? It'd be a much better story if it was true." So, yes, of course it was true. Except all the bits that have been proved false. They're just metaphorical, although in a fantastic King James Bible way.
Listen
Read
<<First
<Back
| 178 | 179 | 180 | 181 | 182 | 183 | 184 | 185 | 186 | 187 |
Next>
Last>>