Rating
3 out of 5 (Fairly platitudinous)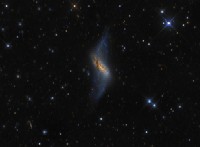 Brian here, in Southampton, an associate lecturer at the
London Institute for Contemporary Christianity
where we envision and equip Christians, and the leaders, churches and organisations that serve them, with the biblical framework, practical resources and models to engage biblically, relevantly and vigorously with the issues they face in today's world. Hi.
Has anyone mentioned the 2012 Olympics yet? We'll soon find out what is to become of the
Olympic Stadium
. West Ham want to keep it as it is, so that they can host athletics events as we promised when we made the bid. Spurs want to buy it so they can tear it down and build a new stadium. That would make it one of the most short lived Olympic stadiums ever.
Berlin still has their 1936 Olympic stadium. It's a building that stands for something because there,
Jesse Owens
famously infuriated the Führer by winning four gold medals.
Speaking of Olympic stadiums, Cathedrals are really popular too. They're so big and architectural and have so much space in them, and people just come and wonder in awe at them. It's not just because they're so big and architectural though, it's because, like the Berlin Olympic stadium, or the 2012 Olympic Stadium if Spurs don't knock it down, they stand for something. People understand that it can be so peaceful in a Cathedral when it's not full of tourists understanding how peaceful it would be if they weren't there.
As Saint Peter famously said,
people are like living stones
except they're organic and tend to move about more. It's people,
people
, that give buildings meaning. Just as Jesse Owens gave the Berlin Olympic stadium meaning, so all the tourists make cathedrals peaceful by not being there.
Listen
Read
<<First
<Back
| 177 | 178 | 179 | 180 | 181 | 182 | 183 | 184 | 185 | 186 |
Next>
Last>>