Rating
4 out of 5 (Highly platitudinous)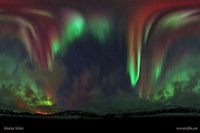 Has anyone mentioned the Olympics or the Golden Jubilee yet? No? Well I'm not going to either.
Did anyone see Great Expectations on the telly over Christmas? It was really good!
Dickens was a really good writer and this year sees the bicentenary of something or other connected with him. As well as being really, really popular, Dickens' works are also very strong on morality. No honestly, they are. If you want to be moral, you could do a lot worse than read Dickens. And the great thing is, even if you don't have an Invisible Magic Friend, you can read Dickens to learn how to be moral.
The central character of Great Expectations is Pip, who wants to be a gentleman, but he learns that personal virtue is more important and then the book ends. I just want to throw in the word "didactic" at this point. That should get even a few Radio 4 listeners searching for their dictionaries.
Another character is Miss Haversham. She's an elderly spinster in a wedding dress, who we associate with decay an putrefaction. Putrefaction's not a very nice word to associate with anyone, even Miss Haversham, but I'll use it anyway.
This is all very moral. It's also Art.
It's also Karma, which is the belief that things affect other things, but you can read Dickens and learn to be moral even if you're not a Buddhist. In fact, you don't have to have any religion at all to read Dickens and learn to be moral. Even secular people can read Dickens and learn to be moral.
Listen/Read
<<First
<Back
| 143 | 144 | 145 | 146 | 147 | 148 | 149 | 150 | 151 | 152 |
Next>
Last>>