Rating
3 out of 5 (Fairly platitudinous)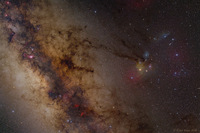 Assisted dying is in the news today
. This is one of those issues where people don't listen to one another. My own position on this is irrelevant. It just so happens that I think this will result on pressure for relatives to stop being a burden. It doesn't matter that I don't think this is a matter of personal choice, as if you ought to have some sort of say in how and when you die. I mean, how many of your choices in life have turned out to be disastrous, eh? All that is by the by, I'm not here just to put my own personal point of view on why assisted dying is wrong, the start of the slippery slope.
Others argue, or a purely practical basis, that in order to relieve suffering, a person should be allowed to slip away a few hours or minutes earlier.
You'll notice that I haven't mentioned any of the compelling theological arguments that are available to show why this is against the divinely instituted order of the Invisible Magic Friend. I'm beginning to realise that these can sometimes be just a tad counter productive.
More importantly, there are atheists and unbelievers out there who agree with me that assisted suicide is evil and must be resisted at all costs. Just because the Church has consistently been the largest block to reform in this area, is no reason to take a them-and-us approach. Atheists of the same opinion can work with us on this and Christians who believe in freedom of choice can be dammed to hell along with all their unbelieving friends.
Listen/Read
<<First
<Back
| 142 | 143 | 144 | 145 | 146 | 147 | 148 | 149 | 150 | 151 |
Next>
Last>>