Rating
3 out of 5 (Fairly platitudinous)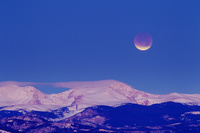 The rules regarding adoption
are to be reviewed
.
Parents. Babies. Adoption. It's Christmas Eve. I wonder where I should go with this story? Hmmm... difficult one. I hadn't anticipated such an awkward news story appearing. Somehow I've got to relate parents, babies and adoption into what I was going to say about the True Meaning of Christmas.
I mean, if one of Jesus' parents had been an adoptive parent then I think I might have had an angle on this. Oh, wait! Joseph was! Phew, that was a bit of luck! Brilliant! That means I can talk about the visible bit of the invisible Magic Friend becoming visible after all.
Joseph was initially going to split up with Mary due to her having a baby that he couldn't recall playing any part in. Fortunately, the Angel Gabriel informed him that she'd been blessed by the particularly invisible bit of the Invisible Magic Friend and that the baby was in fact going to be the visible bit of the Invisible Magic Friend. This came as considerable relief to Joseph who decided to stay with her while she remained a virgin for the rest of her life. Presumably Joseph did too.
With all their fussy rules about protecting children, those politically correct bureaucrats gone mad down at the town hall, probably wouldn't have allowed Joseph to adopt nowadays, even when he told them about the Angel Gabriel. Joseph wouldn't have learned about the way children mess up your life. My wife and I had to constantly cancel our wild parties and boozy nights down the pub.
And that is the True Meaning of Christmas.
Happy Christmas to you all!
Listen/Read
<<First
<Back
| 142 | 143 | 144 | 145 | 146 | 147 | 148 | 149 | 150 | 151 |
Next>
Last>>