Rating
4 out of 5 (Highly platitudinous)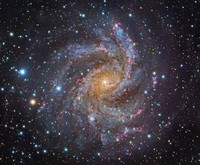 Has anyone mentioned the Olympics and the Golden Jubilee yet? No? Good job I was here then.
There'll be lots and lots of people looking at Britain during the Olympics and the Golden Jubilee. The big question they'll all be asking themselves is, what religion are they? And the remarkable thing that they'll find, almost unique to Britain and virtually every other secular Western democracy, is that we have lots of religions. Even better still, all these religions get along quite happily with one another, except for Northern Ireland and Scotland. I know, isn't it remarkable! Different religions living (mostly) peacefully side by side. It's so remarkable that it's worth remarking about.
This is because of all the hard work we've put into all our inter-faith meetings and their delicious Halal buffet lunches. It has nothing to do with the fact that hardly anyone cares about religion any more and we all have to band together to ensure that we aren't even more irrelevant than we're rapidly becoming. You can be absolutely certain, that if religion ever came to dominate the public discourse again in this country, it would do so in a tolerant, polite, civilised and totally non-violent way.
If there's one thing that Britain can be rightfully proud of, it's that it's
not Nigeria
, or
Kenya
, or
Egypt
, or
Pakistan
, or any of the other countries around the world where religion is still considered important.
The trouble with all these countries is that religious people are religious full time. Here in Britain we've learned only to be religious part of the time. The rest of the time we're just like normal people. We have jobs, hobbies, civic duties and clubs where we can meet each other, get to know one another and see beyond the heretic or infidel who's standing in front of us.
So you see, Britain has a really important lesson that it can teach the rest of the world: the less religion there is, the happier and less violent a nation becomes.
Listen/Read
<<First
<Back
| 142 | 143 | 144 | 145 | 146 | 147 | 148 | 149 | 150 | 151 |
Next>
Last>>