Sunday, 15 January, 2012, 10:14 AM -
Clemmies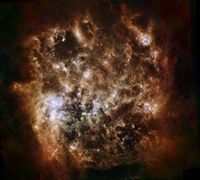 The conclave has reached its conclusion. White smoke appears over Southend-on-Sea. Habemus POTY!
First of all, a great vote of thanks to all of my faithful congregation, who have provided such excellent advice, both regarding the 2011 POTY and throughout the year. We have been truly blessed with platitudes by the BBC's Holy Department of Religion. At this special time of year, please think of all those countries whose state broadcasters have no such holy department to interrupt their breakfast news programme with a daily platitude. We tend to take this for granted and sometimes forget just how fortunate we are.
As always I have given the serious question of this year's POTY much thought. With your prayers and guidance, I have meditated at length on who is worthy enough to be crowned POTY 2011. I know that some will be disappointed by the outcome. There can only be one POTY. I want you all to know that, just because your own esteemed favourite may not have been chosen, this does not mean that they were not blessed by the particularly invisible bit of the Invisible Magic Friend. I think we can all agree that each of the twelve Clemmie winners in 2011 would have made a splendid POTY.
We have been befuddled by the astounding gibberish of Anne Atkins, amazed by the historical revisionism of Joel Edwards, inspired by the genital mutilation of the Baron Lord Big Chief Rabbi, dazzled by the mental compartmentalism of Rev Prof Dr Dr Wilkinson. In the end though, I think we must all think of the children. Will a Catholic priest put the welfare of children before the protection afforded another priest in the confessional?
Of course he won't!
Once again, simply by stating the official policy of the Roman Catholic Church, the Platitude Of the year 2011 goes to: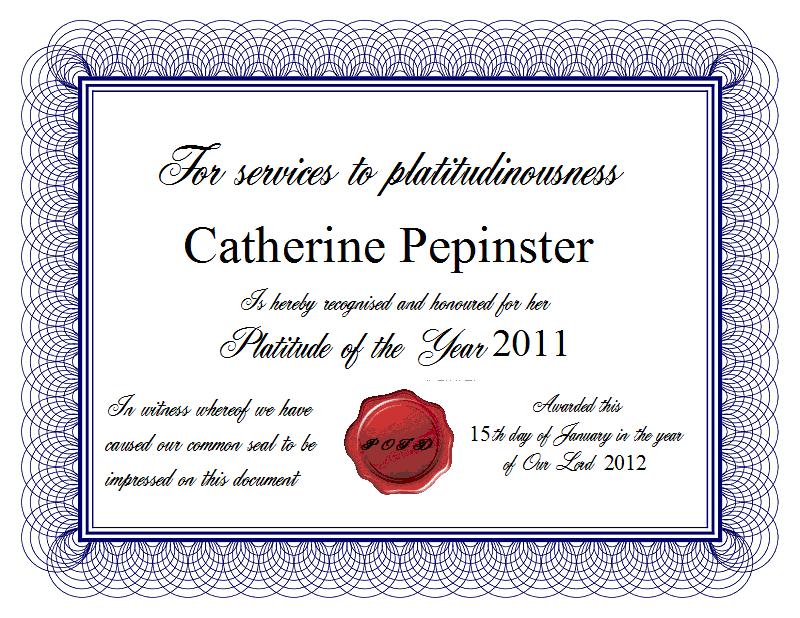 <<First
<Back
| 141 | 142 | 143 | 144 | 145 | 146 | 147 | 148 | 149 | 150 |
Next>
Last>>