Rating
4 out of 5 (Highly platitudinous)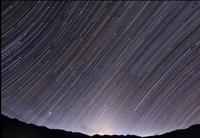 Happy
Blue Monday
everyone!
But I know that well educated Radio 4 listeners don't believe in pseudo-scientific nonsense like that. How about some
astronomy on the telly
. Isn't the universe just amazing? It's so big. Do you know who I think of when I see how big the universe is? Go on, guess. No, you'll never get it, it's the Invisible Magic Friend!
Science-and-faith both think the universe is amazing. A 3,000 year old poet agrees with me. "Oh, everything is sooooo BIG. Thank you, thank you, Invisible Magic Friend, for making all this just for me!"
Christians, with their hearsay evidence written down 30 years after the totally amazing resurrection, are just like astronomers. Science-and-faith are always saying how big it all is. Lovell called it "immensity", with is a bigger word for "big" and so makes it sound as if I'm saying something different and not just constantly repeating myself. He mentioned the Invisible Magic Friend too which further legitimises science-and-faith.
Science-and-faith can't answer everything of course, but still science-and-faith both say everything is very, very, very big. This makes science-and-faith very exciting as both agree about the overall bigness of it all. So I'll be cheering myself up by looking at some stars, confident that science-and-faith both say how very big it all is.
Did I mention that science-and-faith say how
bit
big it all is?
Listen/Read
<<First
<Back
| 141 | 142 | 143 | 144 | 145 | 146 | 147 | 148 | 149 | 150 |
Next>
Last>>