Rating
3 out of 5 (Fairly platitudinous)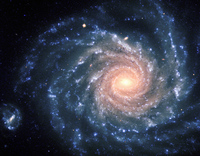 Brian here, in Southampton, an associate lecturer at the
London Institute for Contemporary Christianity
where we envision and equip Christians and their churches for whole-life missionary discipleship in the world, seek to serve them with biblical frameworks, practical resources, training and models so that they flourish as followers of Jesus and grow as whole-life disciplemaking communities. Hi.
Am I talking nonsense? Does what I say often sound like gibberish? Do I sound as if my reasoning is confused and my grasp of logic tenuous? Thanks to those clever scientists we now know why. As we head towards middle age, we soon go into
rapid mental decline
.
I once had a razor sharp mind that could slice through superfluous detail and get to the heart of any argument. My analytical powers knew no limit. I was able to discern in a flash, myth from reality, delusion from fact, false invisible magic stuff from real invisible magic stuff. Sadly, as I find myself in my late forties, my faculties are not what they were. Lines are becoming blurred. What was once clear as day to me, is now fuzzy and indistinct. I am beginning to fear that my best days are behind me and I now face the inevitable decline where perhaps I won't even be capable of being an Associate lecturer at the London Institute for Contemporary Christianity.
But even as I look back on the dazzling achievements of my past, still, even in the muddled cloud of my impending decrepitude, there are things to look forward to. As my once firm grasp of reality begins to fade, I will transform and become ever more spiritual. As the tyranny of hormones and ambition evaporate before my bespectacled eyes, as I more and more simply enjoy being on a planet that goes on forever spinning beneath my feet, as my medicine cabinet continues to grow in size, as I find I can get away with ever more outrageous bad manners, the true me begins to emerge.
As St Paul said, weakness is strength, up is down, black is white and I really need to get my prescription changed.
Listen/Read
<<First
<Back
| 142 | 143 | 144 | 145 | 146 | 147 | 148 | 149 | 150 | 151 |
Next>
Last>>