Friday, 13 January, 2012, 06:28 AM -
Not TFTD
Once again, I find myself in the sad position of having to berate people who go out of their way to offend Islam. University College London (which was created as an explicitly
secular institute of learning
) has told its Atheist, Secularist & Humanist Society that it
must stop using
this image to advertise its pub meetings.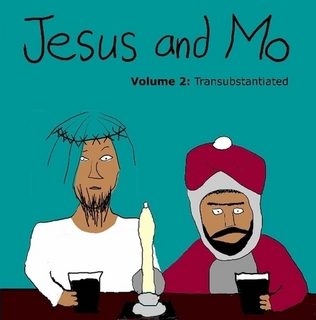 I entirely support this brave, spirited, principled stance of UCL. Of course we must have freedom of speech and freedom of expression, but only to the extent allowed by every religion. I mean, have you ever seen anything so repulsive, so degrading, so insulting, so harmful, so dangerous as this filthy and quite unfunny cartoon?
As always in these matters, I ask all of you not to display the above image on any of your websites or Facebook pages. Above all,
do not sign
this disturbing petition that seems to think that UCL, of all the academic institutions in this country, should refrain from promoting religious censorship.
<<First
<Back
| 141 | 142 | 143 | 144 | 145 | 146 | 147 | 148 | 149 | 150 |
Next>
Last>>