Rating
5 out of 5 (Extraordinarily platitudinous)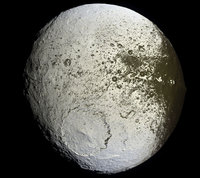 I want to start with the architectural theorist
Charles Jencks
. I know what you're thinking: is there in fact an academic discipline called Architectural Theory? The answer is yes, and Charles Jencks is one of them.
He said modernism ended.
Modernism was rubbish. It didn't produce any great art like religion used to. After Modernism came Post-modernism. It was rubbish too and didn't produce any great art like religion used to either. You can go to the V & A at the moment and you'll see what I mean. All the modern stuff is rubbish and all the old stuff, when there was lots more religion, is really good.
What this proves is that people need to belong to a tribe. How can you say that my tribe's better than your tribe (in a totally non-chauvinistic and multicultural way of course) if you don't have a tribe. Modern art doesn't have a tribe, whereas good art, the stuff we used to do in the past, is part of the Christian Tribe.
Scottish Nationalists, good fine, noble, tribal people, understand this and are looking forward to the tremendous fun we're all going to have sorting out who owns the oil and the debts of RBS and HBOS.
As ex-Canon Chancellor of St Paul's Cathedral, I sense that people are searching for something bigger than themselves, like St Paul's Cathedral perhaps. They want a society where there was ethics, and morals, and no greed, or pain, or suffering. They want the good old days (in a totally non-nostalgic sense) when everything was just hunky-dory, and Christianity was in charge and produced art that wasn't rubbish.
Listen/Read
<<First
<Back
| 141 | 142 | 143 | 144 | 145 | 146 | 147 | 148 | 149 | 150 |
Next>
Last>>