Rating
1 out of 5 (Not platitudinous)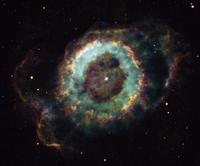 Most people are shocked by the video of
American marines urinating
on dead Afghans.
Unfortunately, in this internet age, we've seen it all before, with Abu Ghraib and the last few minutes of Gaddafi. The sanitised war that we used to read about in the papers, is now revealed in graphic detail.
Yet young soldiers, almost as a requirement of their job, must dehumanise their enemy. My great grandfather, who hadn't learned that lesson, killed a German in hand to hand combat and screamed in terror every night for the rest of his life.
The irony of all this is the outrage over the desecration of bodies. Few it seems, are outraged that they were killed in the first place.
Listen/Read
<<First
<Back
| 141 | 142 | 143 | 144 | 145 | 146 | 147 | 148 | 149 | 150 |
Next>
Last>>