Rating
3 out of 5 (Fairly platitudinous)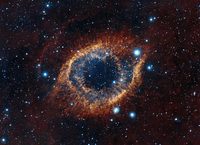 I want to suggest to you this morning, the radical idea that things should be more fair. I know that many people think that things should be unfair but I think things should be fair and here is why.
Many great religious leaders have said that things should be fair. For many centuries, leading religious thinkers have thought about this and almost all of them have concluded that things should be fair, rather than unfair.
Consider people who are very, very rich, such as bankers. Undoubtedly being a banker involves great skill. After all, without them, we wouldn't be where we are today, so it should be suitably rewarded. However, it shouldn't be rewarded all that much.
I think I'll mention Jesus at this point. I find that talking about Jesus works rather well at inter-faith buffets and fancy it might go down equally well with Radio 4 audiences. Jesus said that it was easier for a rich man to pass through the eye of a needle than to get into the kingdom of heaven. I think he was probably referring to bankers' bonuses. He certainly seemed to think that fairness was a good thing.
Now I've got all this way and haven't mentioned any of the gurus, so I think it's about time I did. Guru Nanak thought things should be fair, rather than unfair. I think that just about wraps it up as far as any discussion goes regarding whether things should be fair or unfair.
For all these reasons, Stephen Hester
turning down his bonus
makes the world a better place by making it fairer. He'll just have to scrape by on his annual salary of £1.2m instead.
Listen/Read
<<First
<Back
| 140 | 141 | 142 | 143 | 144 | 145 | 146 | 147 | 148 | 149 |
Next>
Last>>