Rating
3 out of 5 (Fairly platitudinous)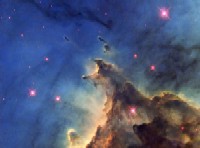 Quote: "I pass the test. I will diminish, and go into the West."
You may think these are the words of of a rail passenger at Paddington station, but they are in fact the words of Galadriel in the The Fellowship of the Ring. As we wave goodbye to many government services, that must now diminish, we welcome the Big Society, where unemployed public servants now do their old jobs for nothing.
Society is like the human body. There must be an armpit, where all the smelly bits of fluff accumulate. Then there is the nose, where we sniff the state of social cohesion. The bowel removes the unwanted parts and the whole body is supported by the big toe. All must act in unison if the body is to support and sustain itself.
As it says in Alice in Wonderland, "I quite agree with you," said the Duchess; "and the moral of that is--'Be what you would seem to be'--or if you'd like it put more simply--'Never imagine yourself not to be otherwise than what it might appear to others that what you were or might have been was not otherwise than what you had been would have appeared to them to be otherwise.'"
And so we see the kindness and importance of the voluntary sector, working with the big toe and all the parts of the body.
Listen
Read
<<First
<Back
| 175 | 176 | 177 | 178 | 179 | 180 | 181 | 182 | 183 | 184 |
Next>
Last>>