Rating
4 out of 5 (Highly platitudinous)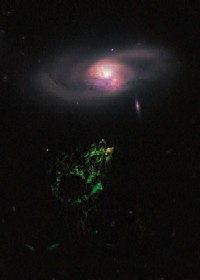 And the big news today is, the Church of England wanting to change the words of the Baptism ceremony. We heard about it yesterday on this very programme, shortly after TFTD, the only 3 minutes of religion in an otherwise totally secular programme.
There's furious debate about this at all levels of society. You can hardly go into a pub or a restaurant these days without hearing raised voices shouting, "Baptism is a gift of grace that wipes away the stain of original sin and I'll punch the nose of anyone who says otherwise." Different theological camps have developed, with everyone from plumbers to brain surgeons passionately defending their favourite team.
It all stems from the decline in the number of babies being baptised. Of course, if you choose not to have your baby baptised that's up to you. It's your own free choice if you choose not to have your child baptised into the Christian Church. It's no skin off my nose if you choose to leave them as unsaved heathens with no connection to their Lord and Saviour. Why should I care if you can't get them into one of the better schools in four or five years time?
Some people choose to take baptism a bit more seriously.
Sayed Musa
is now languishing in an Afghan jail because he was baptised. That's just the way we Christians have always suffered of course. Still, if you want to betray the sacrifice and courage of Sayed Musa by not getting your children baptised, then that's up to you.
As Saint Paul so wittily remarked, "You've all been baptised into the death of Christ." That's the kind of cheery, funny bloke that Saint Paul was. Baptism is all about sacrifice and death. Precisely the sort of thing you should be thinking about when a new baby is born.
Listen
Read
<<First
<Back
| 175 | 176 | 177 | 178 | 179 | 180 | 181 | 182 | 183 | 184 |
Next>
Last>>