Rating
4 out of 5 (Highly platitudinous)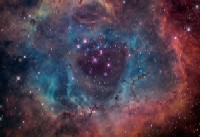 Good morning John, good morning Justin and good morning to you all.
I've known many atheists you know. Many have been very nice people indeed. In fact, some of my best friends are atheists. Just because they haven't got an Invisible Magic Friend, there is no reason why they can't do good. I've known atheists who took an active interest in politics, in charity and even in helping strangers.
Why, we are bound to ask, did the Invisible Magic Friend make atheists? Well, to be truly moral, you have to act as if there wasn't an Invisible Magic Friend. There is one of course but just act as if there wasn't. Atheists are also very good at doubting things. They doubt the existence of the Invisible Magic Friend for instance. In particular, they don't worship an Invisible Magic Friend stuck in a bronze age mentality. Worshipping no Invisible Magic Friend is better than worshipping a false one.
Our prayers can be so fervent that the Invisible Magic Friend is moved to do what we want, but better the prayers that move us to do the Invisible Magic Friend's will, although I'll just remind you that you should do it as if he didn't exist, even though he does.
There are many militant people out there, militantly giving their point of view and militantly not listening to what others have to say. They're so shrill. But they're not the nice atheists. The truly wise ones learn from everyone.
Listen
Read
<<First
<Back
| 175 | 176 | 177 | 178 | 179 | 180 | 181 | 182 | 183 | 184 |
Next>
Last>>