Rating
5 out of 5 (Extraordinarily platitudinous)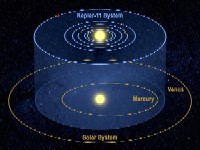 Has anyone mentioned Egypt yet? Vast crowds of people are meeting in the streets, calling with one voice for jobs, fuel, hope, fairness, free speech.
Something similar happened to me recently. There was a power cut when I was shopping in Waitrose and everyone left the shop to meet in the streets. We met people who had left Marks & Spencer's for the same reason. We were all anxious and afraid, confronted by uncertainty. What was the meaning of this sudden break in the electricity supply? Fortunately the lights came back on an hour later. The crowds dispersed and I was able to finish my shopping list in Waitrose. This frightening, potentially life changing event, was over.
Not so for the demonstrators in Egypt. Their protests continue. As we see Egyptians demand democracy like we have, an impartial justice system like we have, freedom of speech like we have, healthcare for all like we have, we are reminded that there is more to life than the western obsession with comfort, safety and security. We, and by we I mean you, sleepwalk through life, with no ambition other than to enjoy yourselves. You have no conception of anything beyond your own selfish, pointless little lives, thinking about nothing other than your own material satisfaction.
The only thing you can aspire to, beyond the purely material, is to have an Invisible Magic Friend. Having an Invisible Magic Friend who is infinitely everything, allows you to put the finiteness of your own life into perspective. The Invisible Magic Friend lays down absolute rules about what is good, like stoning to death someone who collects firewood on the day reserved for worshipping him.
Without the Invisible Magic Friend you can't have any standards of goodness and you think about nothing other than your own appetites and egos. If you have any morals at all they're very loose morals.
That's why the demonstrators in Egypt are so inspirational. They're thinking beyond the mundane and fighting for spiritual abstractions like food, justice and democracy.
Would you get out onto the streets to demand all the things that you already have?
Listen
Read
<<First
<Back
| 176 | 177 | 178 | 179 | 180 | 181 | 182 | 183 | 184 | 185 |
Next>
Last>>