Rating
2 out of 5 (A little platitudinous)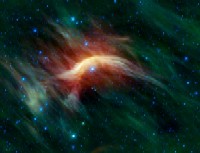 Has anyone mentioned
Egypt
yet? Yes, I know about no
morals without God
, Hindu advice to
move on
, the relevance of the
10 commandments
and how very
ordinary
the Egyptians are. I mean someone talking about something really relevant to the news?
Where does real power lie? At the barrel of a gun said Mao, but
Hanna Arendt
thought otherwise. She pointed out that without the consent, at the very least of those holding the guns, military power cannot be exercised.
Thus, we see the idea of "free consent", an idea invented by Christianity. For example, Theodosius freely consented to
ban paganism
. And entire Latin American civilisations were freely consented to become Catholics. Acceptance of Jesus has always been by such free consent.
Despite all this free consent that's been going on, some level of coercion is still required. Ever since the Garden of Eden incident, we've needed police forces and jails to prevent people recklessly running around eating the fruit of the tree of knowledge and spoiling it all for the rest of us.
Jesus, while he was the visible bit of the Invisible Magic Friend, gave us the parable about what happens when he
scatters his seed
in various places, a parable that I think is particularly relevant to free consent, coercion, and events taking place in Egypt today.
Let us hope that we can all maximise such free consent with the very minimum of beating each other over the head.
Listen
Read
<<First
<Back
| 176 | 177 | 178 | 179 | 180 | 181 | 182 | 183 | 184 | 185 |
Next>
Last>>