Rating
4 out of 5 (Highly platitudinous)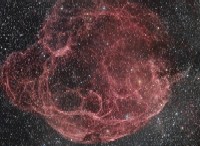 The
people of Egypt
have spoken. A dictator who ruled for life and would probably have passed power to
his son
, is now gone. At last, the people of Egypt might taste the fruits of democracy.
This is
exactly
what the people of Israel did when they got rid of the Judges. Fed up with generations of having the best person for the job run the country, they demanded a proper
hereditary dictatorship
like every other country had.
But the events in Egypt aren't just of religious significance, they're terribly
spiritual
events too. You have no idea how very spiritual it all is. The Egyptian people are a very spiritual people. I know, I've spoken to all of them and they all said how very spiritual they were
[Ed - they have no choice]
. In fact, I wouldn't be at all surprised if it wasn't their very spiritualness that caused them to get rid of Mubarak. That's how very useful being spiritual is.
Like you, I am praying for the people of Egypt. Let's pray that they go on being so very spiritual.
Listen
Read
<<First
<Back
| 175 | 176 | 177 | 178 | 179 | 180 | 181 | 182 | 183 | 184 |
Next>
Last>>