Rating
5 out of 5 (Extraordinarily platitudinous)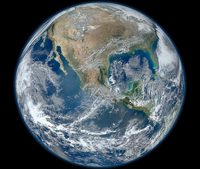 Happy 40th anniversary of Bloody Sunday everyone! After 10 years and £200m, the
Saville Inquiry
concluded that getting soldiers to shoot unarmed civilians was a bad thing.
There's a famous picture of a
priest waving a hanky
over a bloody victim on Bloody Sunday. He became a bishop. Then he retired and wrote a book. He said that getting soldiers to shoot unarmed civilians was a bad thing as well.
I knew a Christian couple in Northern Ireland. They weren't Catholic or Protestant, just Christian. They used to talk to both Nationalists and Unionists. We don't call them Catholics or Protestants, that might suggest that there was some sort of religious element to the troubles, which is absurd. Anyway, this young, indeterminate denomination couple used to talk to people of both
religions
sides. Which just goes to show how nice people of indeterminate denomination Christianity are.
This is how the message of Jesus, the message of peace, was finally brought to Northern Ireland and how religion finally solved that troubled province's purely political troubles.
By coincidence this is also the anniversary of the assassination of Gandhi. He was religious too in a totally non-specific sort of way. He believed in peace, despite the fact that he didn't think that Jesus was the Invisible Magic Friend, which is remarkable really. Fortunately, the assassins of this man of peace were caught and executed.
So you see, peace is actually a very good thing. Any Syrian dictators who are listening to this, this morning, just might want to bear that in mind.
Listen/Read
<<First
<Back
| 140 | 141 | 142 | 143 | 144 | 145 | 146 | 147 | 148 | 149 |
Next>
Last>>