Rating
3 out of 5 (Fairly platitudinous)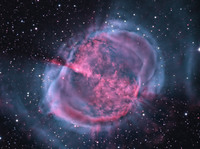 Things are not going well for Christians in the Middle East. We used to be top religion, where everybody did what we told them to. Now another religion is top religion and they're making life very difficult for us.
Some Christians in the Middle East have already celebrated Christmas, unlike the Coptic Church, which, more properly, uses the correct Julian calendar - an eternal calendar, that is not swayed by the passing fashions of astronomical alignments. Whether they use a heretical calendar or not, Christians are increasingly having to flee from the Middle East to seek a more favourable climate in other traditional Christian centres, such as Stevenage.
You would think that the recent revolutions and the arrival of democracy would make things better for Christians. It turns out that the rule of the majority, when the majority all belong to the top religion, seems to make things even worse for non-top religions. I think there may be a message in here somewhere about mixing religion with politics and the benefits of a secular society, but for the life of me I can't think what it might be.
Some of the people from the top religion are even manipulating the feelings of the electorate. Yes, I know, shocking isn't it?
Fortunately, we can place our trust in the visible bit of the Invisible Magic Friend, who arrived 2,000 years ago proclaiming peace and hope in the Middle East. Things have just been getting better and better there ever since, apart from the occasional little hiccup like the current century and most of the previous ones.
Listen/Read
<<First
<Back
| 140 | 141 | 142 | 143 | 144 | 145 | 146 | 147 | 148 | 149 |
Next>
Last>>