Rating
3 out of 5 (Fairly platitudinous)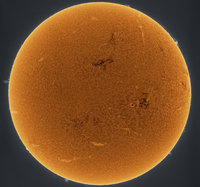 Isn't what's happening in
Syria just terrible
? All this brutal dictatorship and gunning down of people. Tut tut.
In this brutal dictatorship there will be some people who are brutal and dictators. We call these people "wicked" people. But it is important to realise that not all the people of Syria are wicked. Some are not wicked at all. They are mostly being shot. Most people are only slightly wicked, going along with the regime for fear of being shot.
Doubtless the people of Syria will recall the words of the visible bit of the Invisible Magic Friend, as given to us by the real Big Book of Magic Stuff, "Father forgive them, for they know not what they do." To everyone in Syria who is listening to the Today Programme, do not be confused by the latter part of this saying from Jesus. As a Rev Canon Dr and an Anglican priest, let me just assure you that what it means is this. The people who thought they knew what they were doing when they crucified Jesus, didn't really know what they were doing. If they had known that they were crucifying Jesus then they would have known what they were doing and there would have been no need for Jesus to tell the other bits of the Invisible Magic Friend that they didn't know what they were doing.
Let us not be too hard on the people of Syria who are a little bit wicked, but not a lot. Haven't we all gone along with a brutal dictatorship from time to time? It's just human nature to shrug our shoulders and say, "Well it's only a little bit brutal and not all the time. There's no need to get all revolutionary and shot at, is there?"
Listen/Read
<<First
<Back
| 140 | 141 | 142 | 143 | 144 | 145 | 146 | 147 | 148 | 149 |
Next>
Last>>