Monday, 6 February, 2012, 08:38 AM -
James
Rating
4 out of 5 (Highly platitudinous)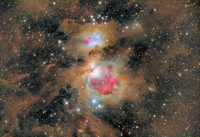 The Queen has been sitting on the throne for 60 years now and very magnificent she looks too. Her father, who was George VI you know, found that sitting on the throne, even for a short period of time, made him ill. He was quite unable to take an arduous tour abroad while on the throne, so he sent Princess Elizabeth, who was quite unencumbered by the throne at the time.
As a loyal bishop of Her Majesty's church, I just want to thank her for her years of service, her strength, her resilience, her sure footedness, her ability to hand out senior bishoprics.
Once, in the 1950s, someone
criticised the Queen
. I know shocking, isn't it?
The Queen has always been very restrained on the throne. This is a good thing, a Christian thing, a godly thing. You see, Christianity invented being restrained. We don't go around telling everyone about Christianity, especially on forums where it might be mocked. You won't find Christians shouting about their beliefs on street corners, or shopping malls, or in the middle of BBC news and current affairs programmes.
So, as the Queen continues to sit on the throne, supported by the Invisible Magic Friend, we give thanks to Her Majesty for her dedication and her years of restrained service.
Listen/Read
<<First
<Back
| 139 | 140 | 141 | 142 | 143 | 144 | 145 | 146 | 147 | 148 |
Next>
Last>>