Rating
4 out of 5 (Highly platitudinous)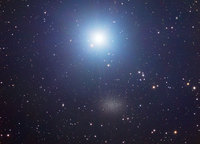 Has anyone mentioned the Olympics yet? There's only 199 days to go, so I think it's important that I point them out to you, otherwise you might not notice.
That's why the
Cabinet met
at the Olympic site yesterday and David Cameron said, "Hey look at me, I'm at the Olympic park. Isn't that just great?"
I took a bus out to the Olympic park the other day and I can confirm that it really is there. Not only that, but there's a fantastic
new shopping centre
as well. The people of Stratford, East London, are now really happy and contented. Anyone who says otherwise is just one of those horrible cynics who can safely be ignored.
The really important thing about the park is it's legacy, like giving the local kiddies somewhere to
splash around
and have some fun in.
But "legacy" does not just mean buildings. It is much more than that. It is something that is hard to define, is much more intangible. What is the word I'm looking for? Let me see. Ah, yes it's SPIRITUAL!
Did someone say "spiritual"? That reminds me of the wisdom books of the Old Tasty mint. The wisdom books wisely speak of the wisdom of maintaining our faith legacy. Those who wisely maintain the wisdom of their legacy of faith are known as wise people, say the wisdom books. As it wisely says in one of the wisest of the wisdom books, "Those who wisely maintain the wisdom of their legacy of faith are wisely wise and full of wisdom, but those who foolishly discard the wise wisdom of the legacy of faith are full of foolishness and are fools."
Are you believing what I'm believing? Are you wisely wise as the wise wisdom book proclaims? Or have you foolishly discarded the wise legacy of faith and become a fool?
Listen/Read
<<First
<Back
| 139 | 140 | 141 | 142 | 143 | 144 | 145 | 146 | 147 | 148 |
Next>
Last>>