Rating
3 out of 5 (Fairly platitudinous)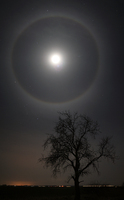 I wonder if any of you have heard of someone called "Harry Redknapp"? For those of you who haven't, Mr Redknapp has been in the news lately. He has just been
aquitted of tax evasion
and many are now speculating that he might be the
next England manager
. Yes, Mr Redknapp is a manager of a football team. The job of England manager is the dream of all football managers. It inevitably ends in glory and means years of joyous adulation from fans and press alike.
Harry Redknapp is a bit like Jesus really. Jesus picked his Judean first eleven, affectionately known as "The Apostles", carefully. A twelfth member of the team turned out to be playing for another team entirely.
Jesus would never be accused of tax evasion though.
a) He was the visible bit of the Invisible Magic Friend and didn't do wrong things.
b) He was known to associate with tax collectors and other sinners, so tax collectors were unlikely to investigate him.
c) He never had a spare £200K or a bank account in Monaco named after his pet dog.
But it wasn't all encouragement and trying to get the very best out of the people he gave some magic powers to. There were some tough words too. Very tough words. Very tough words indeed. Tough words that some people would prefer not to hear. That's how tough the words were. I've run out of time, so I can't tell you what those tough words were, but believe you me, as tough words go, these were as tough as tough words can possibly be.
Listen/Read
<<First
<Back
| 139 | 140 | 141 | 142 | 143 | 144 | 145 | 146 | 147 | 148 |
Next>
Last>>