Rating
5 out of 5 (Extraordinarily platitudinous)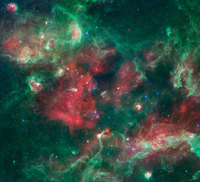 Noo it widney be right fur me tae come own here makin political or nationilistic points, but the Inveesible Magic Freend waants Scotland tae be independint. It's in the Big Book ae Magic Stuff
D'ye know thirs folks oot there that take the mickey oot a a Glesgy accent? Wid ye credit it? Well we've goat oor pride ye know. Wir no aw like Rab C. Nesbitt. 'N we've goat religion anaw - plenty ae it.
Thirs awe sorts ae stuff that we dae diffrintly fae yoo. Wir no as brazenly money grubbin as you lot ur. Wiv goat a bit ae a social conscience up here. In ye know wit? It's a HOLY thing this struggle tae be independint ae yoo English. Wir gonnae be liberated at last. Wir gonnae be at one wae muther irth.
So ye can take yer Rule Brittania and stuff it up yer nuclear deterent.
Listen/Read
<<First
<Back
| 139 | 140 | 141 | 142 | 143 | 144 | 145 | 146 | 147 | 148 |
Next>
Last>>