Rating
4 out of 5 (Highly platitudinous)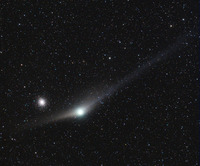 The Big Book of Magic Stuff says to
beat your children
into submission. This is an instance where the Big Book of Magic Stuff is, of course, wrong. That's why you need people like me around to tell you which bits are right and which bits are wrong. The bits that are right, are the bits that agree with the kind of modern, liberal point of view that I have.
David Lammy
, a Christian who is committed, agrees with this wrong bit of the Old Tasty mint. He didn't go to my prep school, where all I remember are the incessant beatings and hot crumpets burning my cheeks with shame. Fortunately, it didn't do me any harm, look at me now.
There seem to be a lot of Christians who think that Christianity is all about the Invisible Magic Friend horribly punishing his visible bit to atone for the sins of mankind, and that this somehow elevates violence as a method of atonement. This is also wrong. My modern, liberal way of thinking tells me it must be wrong and so it is. Just because this is Christianity's unique selling point and pretty much every Christian teacher who has ever lived has said it's true, does not mean it is. True Christianity, real Christianity, my Christianity has got nothing to do with that.
So, in conclusion, all the bits of scripture that tell you to use violence to maintain discipline are wrong, and all the Church Fathers, Popes and theologians who said otherwise weren't really proper Christians.
Won't someone, please,
please
think of the children.
Listen/Read
<<First
<Back
| 139 | 140 | 141 | 142 | 143 | 144 | 145 | 146 | 147 | 148 |
Next>
Last>>