Rating
4 out of 5 (Highly platitudinous)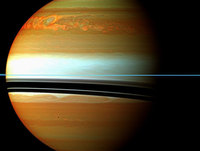 There's only 215 shopping days left to the Olympics. But don't panic. Me, and my Olympic standard multi-faith staff are training round the clock to make sure that the 193 Olympic chaplains are in peak physical condition.
While thousands of athletes are running round in circles, throwing things, splashing about in the water, or kicking and punching each other, the Olympic Multi-Faith Chaplaincy will be praying that their religion wins gold. May the best religion win.
At this special time of the year, when we remember the True Meaning of Christmas, the birth of the baby visible bit of the Invisible Magic Friend, let us extend a hand of welcome to all the peoples of the wrong religions that will be visiting us this year. Friendship, generosity and hospitality is something that
comes naturally
to we people of faith. It's something that non people of faith could really learn from us.
Listen/Read
<<First
<Back
| 138 | 139 | 140 | 141 | 142 | 143 | 144 | 145 | 146 | 147 |