Rating
3 out of 5 (Fairly platitudinous)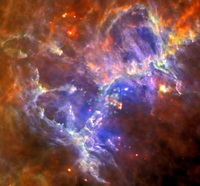 Isn't the capitalism of the last three decades just terrible? But before we all relish the scapegoating of
Fred Goodwin
(Boo! Hiss!), let us look first to the plank in our own eye.
For we are all weak, flawed, worm like things, wallowing in sin, error, stupidity and greed. Which of us has not bought huge multinational banks and crippled the new owner with unserviceable debts? Who amongst us has not at one time paid ourselves tens of millions of pounds, lived a lavish lifestyle and left the resulting financial mess for the taxpayer to sort out?
We cannot ignore our own personal responsibility for the banking crisis. Jesus himself was at pains to point out that we all play our part in the stability of the financial system. His whole life was one of service to others, constantly creating affordable growth portfolios for the prudent investor, performing the kind of miracles that the banking sector could sorely do with today.
A friend of mine who worked in financial services, found that the service element had disappeared and that, shockingly, everyone was just out to make money. Fortunately he had already made enough money himself and was able to retire comfortably, leaving the sordid business of making a profit to others.
It is possible to be both successful and responsible. The motto of a famous American corporation reads "We don't just do this for the money you know." If only financial services companies would learn to be nice corporations like that.
Listen/Read
<<First
<Back
| 138 | 139 | 140 | 141 | 142 | 143 | 144 | 145 | 146 | 147 |
Next>
Last>>