Rating
3 out of 5 (Fairly platitudinous)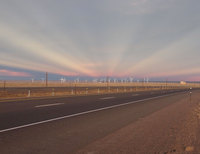 I was
In Bruges
admiring a painting of Jesus when my daughter said, "Oh no, not another painting of Jesus. Didn't they paint anything else then?" I had to smile at the simple boredom of a child. The answer is, no, they didn't.
Anyone who could paint in those days painted who they were told to, and they were told to paint pictures of Jesus: Jesus being born, Jesus being killed and occasionally Jesus doing other things apart from being born or being killed. Of course they were painted in a huge variety of slightly different ways but I have to admit, even I found it all incredibly boring.
Then it hit me. A lot of art and public works were done for money or prestige. How much of it was really done to glorify the visible bit of the Invisible Magic Friend? The more I looked around In Bruge, the more I came to realise that motives of adoration and praise become confused with motives of self aggrandisement. What an original thought this was. As a celebrity, Christian writer I thought to myself, is it possible that anyone has ever questioned religious motives before?
A retired bishop has got so confused about all of this that he's written in
his book
that he's confused.
Everyone's favourite earliest Christian author, Saint Paul, famously said that Jesus was the
invisible image of the Invisible Magic Friend
. Even by Saint Paul's standards that seems obscure. Fortunately it all makes sense when you realise that
I haven't actually read the Big Book of Magic Stuff
and the few bits that I have read I don't remember very well.
Listen/Read
<<First
<Back
| 137 | 138 | 139 | 140 | 141 | 142 | 143 | 144 | 145 | 146 |
Next>
Last>>