Saturday, 25 February, 2012, 08:26 AM -
Marshall
Rating
3 out of 5 (Fairly platitudinous)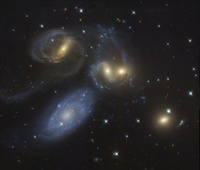 You will soon be able to buy the
Sun on Sunday
. The Sun is a newspaper. No, honestly, it is. So now you'll be able to read page three, seven days a week, including Sunday.
Noam Chomsky was seriously cynical about newspapers. As he famously remarked, "I was reading the Sun newspaper and I just had to ask, WOW! just take a look at today's page three!"
Newspapers like The Sun are now facing serious challenges from the internet and especially from social media. Page three must now compete with more diverse news stories such as, "Eric from Clapton is currently washing his car, although he may be reading page three".
The Middle Earth word,
οβιτνευσιον or hobbitnewsion
, was first used by J.R.R. Tolkien. It has a variety of translations but one of its more literal forms can be read as "hobbit news". This was the interpretation that J.R.R. Tolkien and some of the first film makers intended. So we see that news is not new and there has in fact been news for a very long time.
The launch of the Sun on Sunday, reminds us of the great tradition of war correspondents, who risk and often give their lives in places such as
Syria
and other trouble spots around the world.
With the internet, the Sun on Sunday, Lord of the Rings and the Big Book of Magic Stuff, it has never been more important to distinguish what is real from what is just utter fantasy.
Listen/Read
<<First
<Back
| 137 | 138 | 139 | 140 | 141 | 142 | 143 | 144 | 145 | 146 |
Next>
Last>>