Rating
5 out of 5 (Extraordinarily platitudinous)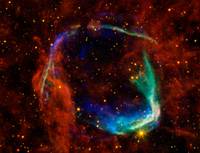 OK, so a major European economy is about to go
down the pan
. What's the big deal? I mean, it's not as if it's going to push the world into recession, make millions of people unemployed, crash the financial system, and destroy investments and pensions, is it? Does it
really
matter if your bank goes insolvent tomorrow and you lose all your savings?
It's about time we let those who are too big to fail, fail. I mean look what happened when Lehman Brothers failed. It's not like the stock market crashed to half its value, and those forced to buy annuities ended up getting half the pension they expected. Even if it did, those pensioners are all rich and powerful and they deserve it.
Time and time again, big things fail and it doesn't really cause that much harm. Look at the Roman Empire, can you honestly,
honestly
sit there and tell me that any one was worse off because of the fall of the Roman Empire? See what I mean? Look at me, I'm a celebrity Christian writer and I'm doing OK.
This fetish for big economies, big banks and big ships like the Titanic, is something that we, and by "we" I do of course mean "you", seem to hold as an irrational belief. I can only conclude that you are all utterly delusional.
Which brings me to the Tower of Babel, which definitely existed. This is the story of how people worked together in harmony to do something constructive. Not being irrational or delusional myself, I am able to inform you that the Invisible Magic Friend intervened. "I'm not having this," he said. "That tower's nearly twenty stories tall. You'll be up here with me in the clouds soon. You've got no business with all this evil bigness, that's my job. I'm going to confuse and scatter you so that you'll mistrust each other and have frequent wars."
Now some people think this was a negative, petty, spiteful thing for the Invisible Magic Friend to do, but it's really all just part of the Invisible Magic Friend's 10,000 year plan which I'm not going to tell you about.
What we need are not things that are too big to fail but things that are too populist sounding and trite to fail.
Listen/Read

13 comments
( 1258 views ) |
permalink
|





( 3.1 / 274 )
<<First
<Back
| 137 | 138 | 139 | 140 | 141 | 142 | 143 | 144 | 145 | 146 |