Rating
3 out of 5 (Fairly platitudinous)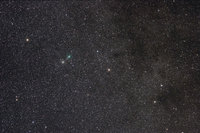 There aren't enough houses in Britain. Last year we built the
fewest houses
since the 1920s. Some people own their homes. Others would like to to own a home, but they haven't got the money. Some are trying to save the money but aren't quite there yet. Some of the people who've managed to get themselves a nice home in a nice area, don't want any more homes built there, spoiling the nice area.
Where your home is is important to people. It was important to people in the past, whether they lived in an isolated dwelling, a hamlet, a village, a small town, a slightly larger town, a small city, a big city, or a vast metropolis. It's important to people today too.
You'll recall that Jesus of Nazareth came from somewhere. It was a place called Nazareth. That's why we call him Jesus of Nazareth, owing to him coming from Nazareth. Many other famous religious people came from places too.
In a place like Britain, I think everyone should have a right to a home. Otherwise they won't have anywhere to come from. Some people are just getting married and moving into their new homes. I do weddings you know. Other people die. They usually move out of their home when they die, making it available for somebody else who has saved long enough to get the deposit. Their invisible magic bits then move into their new, eternal, home, where they'll be happy forever, or possibly not. I do funerals as well you know.
Listen/Read
<<First
<Back
| 137 | 138 | 139 | 140 | 141 | 142 | 143 | 144 | 145 | 146 |
Next>
Last>>